Okay...I don't even know why I even bother but I just couldn't resist. I went to Tangers in Riverhead on Long Island this Saturday. I spent $150 for 2 pairs of sneakers and 3 fitteds. I have seriously came to the conclusion that I am pretty much unemployed right now. My job has not called me in a while yet they did not terminate my contract with them. I don't understand this situation but whatever. I was upset about it before but now I just don't care. I just want to get that diploma in my hand...anyway, back to clothes!
Wait, before I show what I got I went into this sunglass store and was very perplexed by this...er....card.
Asian fitted...wtf. Is this specifically for asians??? I just don't understand. Anyway...
Echo Sneaks: $56
Man, I am going to get ranked for this. Puma CROCS hahaha. $14. I know, they are crocs, but damn they are so comfy and make my toes wiggle with joy.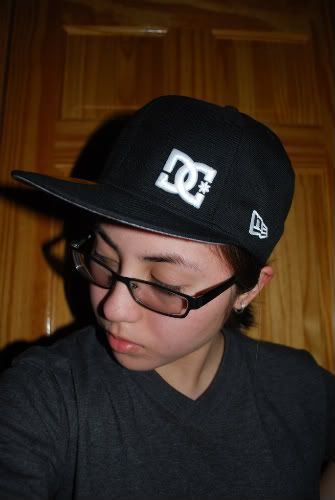 DC Fitted: $24
Flash Fitted: $24
Yankees Fitted: $33 (I think, Don't remember)